We are Dealer, Supplier, Stockiest of Tote Bins, Tote Bin With Horizontal And Vertical Partitions, Industrial Storage Bins, Stackable Storage Bins, Chemical Tote Bins, Storage Bin with Dividers, Tote Bin With Dividers, Storage Tote Drawers, Plastic Storage Bins and our setup is situated in Pune, Maharashtra, India.

MADE FROM POLYPROPYLENE COPOLYMER. Stable and robust Design. Flexible use due to Vertical and Horizontal partitions (optional). Resistant to most industrial solvents.
Compatible with shelving and vertical storage systems. Large Label Holder. Smooth Internal wall for easy cleaning. Anti skid bottom. Stackable.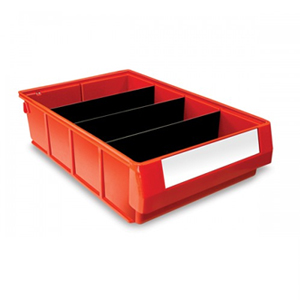 AK-421
Horizontal Partitions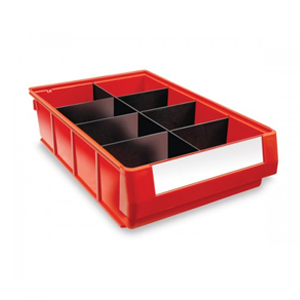 AK-421
Horizontal & Vertical Partitions
Colors :
SpanRed SpanBlue
Please note : Colors shown here are similar, not exact, to actual product colors.